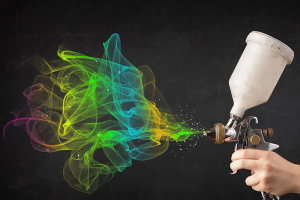 ADVANTAGES OF APPLIED COATINGS:
Stronger & More Wear Resistant than standard firearm finishes such as Blueing, Phosphating, Parkerizings, etc!
Rust proof- even in salt water
Resistant to virtually all solvents 
(We use Methyl-Ethyl Keytone –MEK without impact! …
don't EVER attempt this with your OEM finish)
Custom colors & patterns available
Some are self-lubricating
Lasts a lifetime
Some of our coatings were originally developed for the US Navy SEAL teams!
Greatly simplifies cleaning
Can be applied as thin as .0003" thick
Available in Ambient & Thermally cured so options are available to apply to any metal, polymer, or wood surface
Check out our extensive gallery of completed projects!
For additional details on each  type of finish click on the tabs at the bottom of the screen
Copyright Armor-Hyde Technologies, LLC -2019