KG Gunkote™ Products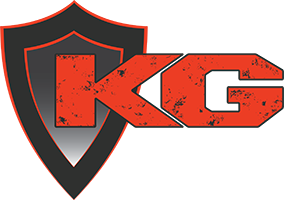 "When it comes to protecting metal components, no one does it better than KG Industries, LLC.."
KG INDUSTRIES
KG Industries (formerly Kal-Gard Coating and Manufacturing Corporation) was founded to provide dry film lubricants and thin film protective coatings to the Aerospace, Military, Sporting Goods, and Motor Sports Industries and has been  considered the standard to compete against.
 KG Industries, LLC produces the original Gun Kote™ formulas, an extensive line of gun care products and a line of Micro PTFE Lubricants. KG is one of a very few companies that grinds PTFE and MOS2 (Moly) to Sub-Micron levels. KG also provides custom coatings for a continually growing OEM market.
The reputation KG has earned, however, for providing thin film coatings to the military, firearm manufactures, gunsmiths and the shooting sports industry in general is simply unequaled. Aside from coatings KG also produces a fine line of gun care products for these markets. Most people will agree that the "best known" products are not always the best available nor do they perform the best.
Just a few of the many KG Firearm Products:
2400 Series Gun Kote™
2500 Series Metallics
3000 Series Gear Kote™
3400 Series Ceramic Fill
NaNo Series Gun Kote™
1200 Series Air Cure
1600 Series High Load PTFE
KG-7 Moly Powder
Copyright Armor-Hyde Technologies, LLC -2019